Unlocking potential
"Each week I learn something new about the way in which my thinking affects my movement. I have found movement in my upper body that I've been seeking for years."

– Rosie, riding instructor
Alexander Technique classes in south Bristol
Flexibility

If I were asked to sum up what the Alexander Technique is all about in one word, that word would be flexibility.

By far the most common reason that students come to see me is because of some kind of restriction. Often their movement is limited because of some kind of strain or pain that's getting in their way and preventing them from doing things they really want to do. Sometimes people just feel "stuck" and don't really know why. Fortunately, Alexander gave us a solution that's simple and that's fun to learn.

For 20 years, I have been working as an Alexander Technique teacher in Bristol, helping people to move beyond their current limitations and get more out of whatever it is they want to do in life. Students are often surprised to discover just how flexible the human body is, and how easy movement can be.

But "flexibility" can mean more than just easy physical movement. It can also be used to talk about how we approach life in general, how we approach tasks, how we go about solving problems or deal with stressful situations. Life is so much easier if we can be flexible, adaptable, creative and able to change our responses quickly.



"It was good for the soul to learn how NOT trying to achieve or 'get it right' was actually central to the work. Allowing your body to do what it's supposed to on its own was a revelation! I always felt a sort of mental freedom/release after a lesson."


Rachel, anaesthetist.
Alexander's work changed my life completely and I've seen it make a huge difference in the lives of others. I'd love to share it with you.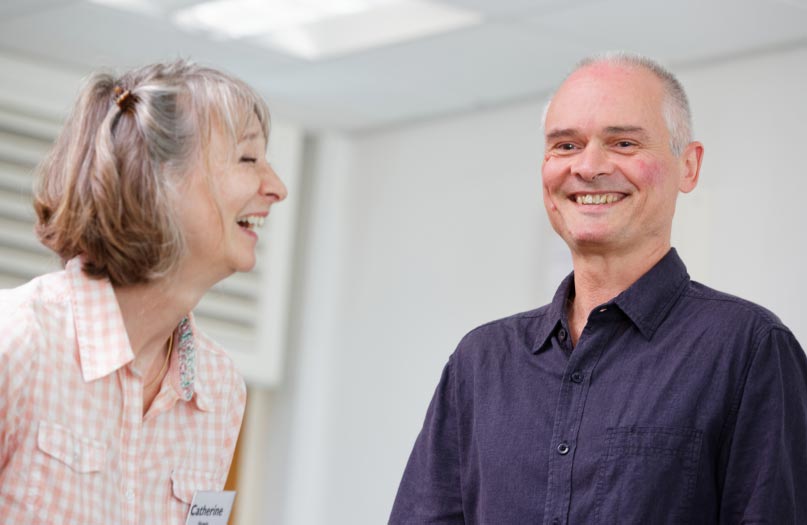 Take it for a test-drive
The introductory lesson is an opportunity to experience the practical side of the work, without commitment, to see if this approach is right for you. For more information or to book a session you can contact me here:

Contact me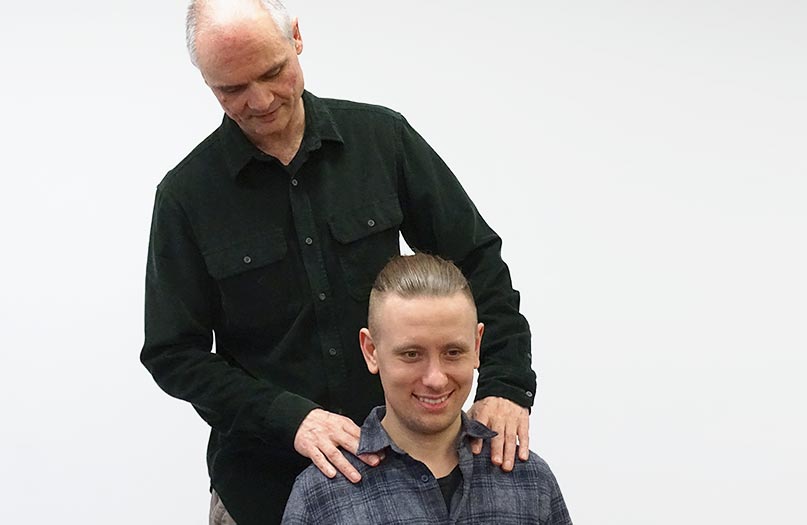 Alexander Technique lessons and workshops in Bristol
From individual lessons and group classes to large scale workshops with more than one teacher. Explore the possibilities here:

Learning options
Find out more
In the following pages I will explain more about how the technique works, a little about myself and why I got involved in the work, and the different ways in which you can learn this process.


About The Alexander Technique
About Me
Contact Me
Getting here
Mendip Road is on Windmill Hill, just a little way south of Bristol city centre, near St. Mary Redcliffe. It is a short walk (no more than five minutes) from Bedminster train station, which has regular links to Temple Meads.

We are also close to several major bus routes, including the 75, 76, 90 and M1 stopping on Dalby Avenue, and the 22 on St John's Lane.

You can view a map here:
MAP
Welcome to my Blog
I have a new blog for those interested in reading more deeply into Alexander's ideas.

These are more like articles than classic 'blogs', my aim being to shed some light on Alexander's principles and the practical work, with the benefit of 20+ years of study and experience. I hope you will find them entertaining as well as informative.

Here is the most recent post:

What do you have to do to do

Alexander's work is full of apparent contradictions. It drove me nuts when I started lessons — I was convinced my teacher had told me one thing and then, after I had made some progress, told me something else entirely.

One of the most important mental skills to learn in this work is the art and craft of making ever finer distinctions, especially between ideas that seem to be similar.

For instance: having spent an awful lot of lesson time trying to convince my students to stop, rather than "do" something, having spoken at great length about the importance of not "doing", pretty soon I am likely to ask: "what do you have to do to stand up?" Or something very similar. ".....continue reading

You can read all of my posts HERE.